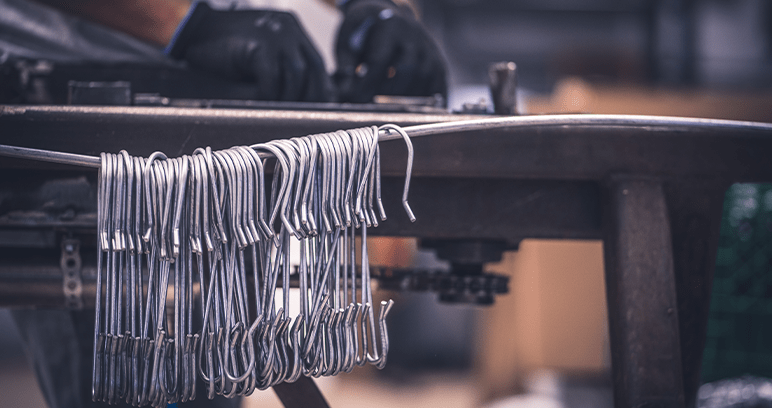 As a trade professional or greenhouse grower, you utilize pipe hooks and hanger iron regularly. You need high quality material that you can count on. We have just the right material and custom designs. Our hangers and hooks can be easily used in other applications as diverse as paint lines or displays and signage.
Some Standard Applications include:
– Retail Signage
– Tarp Straps
– Lighting Fixture Hooks
– Paint Line Hooks
– Uniform Hangers
– Plant Hangers
Look to AFJ Wire for custom wire solutions for your industry. Contact us today for a customized wire hanger made to your specifications!
When it comes to custom wire fasteners – you've come to the right place! AFJ Wire Solutions is a leading manufacturer of Custom Wire Forms and Fasteners for a variety of different industries and applications. We can customize sizes, shapes, materials/finishes for all your wire fastener needs.
Some Standard Applications:
– Bar Joist Clips
– S-Hooks, V-Hooks
– Cotter Pins, Lock Pins, Clinch Pins, Spring Pins
– Lock Washers
– Safety Pin Fasteners, Tag Fasteners
– Wedge-Fast Cotters, Ring Cotters
Custom wire fasteners provide a functional and economical option for your project. Customize your wire fastener material to the environments your products need to perform in. Stainless Steel fasteners are used where corrosion is unavoidable. Heavy iron fasteners for weight carrying capacity and Plated fasteners are in-expensive and corrosion resistant and are often good replacements for Stainless Steel fasteners. We utilize a wide variety of materials and processes to create custom designs.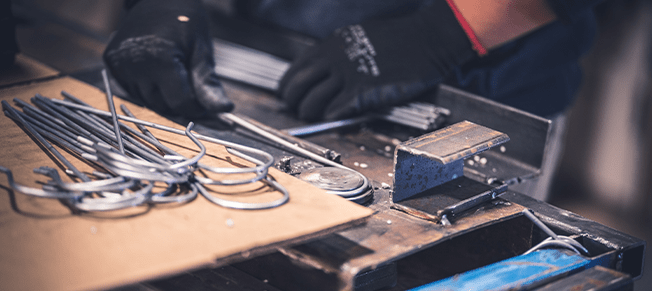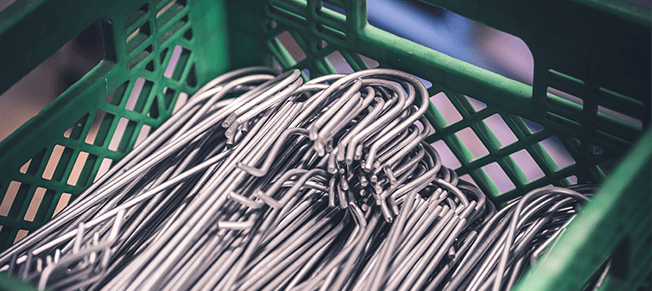 AFJ Wire Solutions can produce customized Wire Handles. We make Handles that can be used for a wide variety of tools and equipment. Handles can be made from almost any wire or strip material.